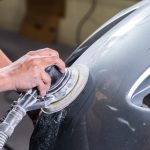 When your vehicle sustains damage, whether it's from a minor fender bender or a major accident, auto body repair is essential to restore its appearance and structural integrity. The auto body repair process involves several key steps that are crucial in delivering high-quality results. In this blog post, we will provide a comprehensive guide to auto body repair, highlighting the key processes and what you can expect.
1. Damage Assessment and Estimation
The first step in the auto body repair process is a thorough assessment of the damage. A professional technician will inspect your vehicle, both externally and internally, to identify all areas that require repair. Based on this assessment, an estimate will be provided, outlining the repair costs, the timeline of the repairs, and any necessary parts or materials that will be used. It's important to choose a reputable repair shop and request a detailed estimate to ensure transparency and avoid any surprise costs later on.
2. Disassembly and Preparation
Once the estimate is approved, the disassembly process begins. This involves removing any damaged parts or components of the vehicle that need to be repaired or replaced. This step allows for a more accurate assessment of the extent of the damage and ensures that all necessary repairs can be properly addressed. After disassembly, the vehicle is prepared for the repair process, including cleaning, sanding, and priming the affected areas to create a smooth surface for the paint application.
3. Structural Repairs
If the damage to your vehicle has affected its structural components, such as the frame or body frame, structural repairs will be necessary. Specialized equipment, such as frame straightening machines, hydraulic jacks, and alignment systems, may be used to restore the vehicle's structural integrity. These repairs are vital to ensure the safety and performance of the vehicle and require the expertise of experienced technicians.
4. Body Panel Repair or Replacement
In cases where the damage has affected the body panels of the vehicle, repair or replacement may be necessary. Skilled technicians will carefully assess the level of damage to determine whether the panels can be repaired using techniques such as dent removal, welding, or filling. If the damage is extensive, the damaged panels may need to be replaced with new ones. Precision and attention to detail are crucial in this step to ensure that the panels fit correctly and align with the rest of the vehicle's body.
5. Paint Preparation and Application
Once the body repairs are complete, the vehicle is ready for the paint process. This involves several stages, starting with the preparation of the surfaces. The repaired areas and adjacent panels are sanded, primed, and properly masked to protect other areas from overspray. The paint color is matched to the vehicle's original color using computerized color-matching technology. Experienced painters then apply the base coat, followed by clear coats to provide a glossy finish. The paint should be meticulously applied to achieve a seamless and consistent appearance.
6. Reassembly and Quality Checks
After the paint has cured, the vehicle undergoes the reassembly process. Any repaired or replaced parts are installed, and all electrical, mechanical, and trim components are reattached. This includes lights, mirrors, bumpers, grilles, and interior components. Once reassembled, the vehicle goes through a thorough inspection to ensure that all repairs are completed to the highest standards. Quality checks may involve testing the vehicle's systems, aligning the wheels, and performing a final visual inspection to detect any imperfections.
7. Cleaning and Detailing
As a final step, the repaired vehicle is thoroughly cleaned and detailed. This includes washing, buffing, and polishing the exterior to enhance its appearance. The interior is also cleaned, vacuumed, and detailed to provide a fresh and clean interior environment. This step allows customers to take back their vehicle in its pre-accident condition, often with an improved appearance.
Conclusion
Auto body repair is a multi-step process that requires expertise, precision, and attention to detail. From damage assessment and estimation to structural repairs, body panel repairs or replacements, paint preparation and application, reassembly, and quality checks, each step is crucial in restoring the vehicle's appearance and functionality. By understanding these key processes and knowing what to expect, you can have confidence in choosing a reputable repair shop and ensure that your vehicle receives the necessary care and expertise it deserves.
Got Questions? Let Us Help!
Welcome to Madison Muffler & Auto Repair. Madison Muffler & Auto Repair has provided some of the best in full-service auto repair since 2006. Our experts are all ASE certified. We specialize in full-service auto repair. We also provide engine/ transmission repair and replacement, brake and oil changes, computer diagnostics, exhaust work, muffler replacement, and repair, plus much more. Our expertise is in exhaust services and catalytic converters. Madison Muffler & Auto Repair would love nothing more than to work with you to repair or upgrade your vehicle. Call us today to schedule an appointment.