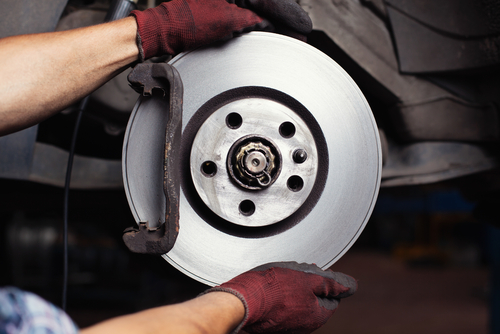 Madison Muffler & Auto Repair offers a variety of automotive services in Madison, Lakewood, Goodlettsville, Hendersonville, and Green Hill, TN, all with the aim of enhancing your vehicle's performance and reducing its energy usage. All of the modifications and auto electrical services that we offer for your vehicle are completely street legal, and you'll find they pay for themselves very quickly with the savings on gas mileage you accumulate. Contact us today for more information for auto repair, muffler shop work, and much more! Our maintenance and modification services include:
Brake, air filter and oil changes: Few things are more important than keeping up on your brakes, air filters and oil. We provide efficient change-out service at unbeatable prices to keep your vehicle running smoothly and efficiently, preventing costly and dangerous future breakdowns.
Tire rotation: Tire rotations keep the wear and tear on your tires distributed evenly to prevent dangerous tire damage. Even if you're in a hurry, we offer efficient tire rotation services to get you back on the road quickly and safely. You'll notice a definite improvement in your vehicle's durability if you keep up with regular tire rotations.
Welding: Our skilled mechanics are trained in general welding services to get your vehicle back in optimal condition.
High-performance service: Our auto electrical services and auto modifications, developed over decades of experience and research, can help you increase your horsepower, enhance your gas mileage and improve the sound of your exhaust system. Get better fuel efficiency by installing a high flow exhaust system, or improve the fuel power management of your vehicle to dramatically increase your engine's power while using fuel much more efficiently.
Exhaust systems: We offer complete exhaust system work, including building custom exhaust systems, pipe bending of up to three inches and free complete exhaust inspections to ensure your vehicle's exhaust system is working as safely and efficiently as possible.
Catalytic converters: We are happy to service or replace your catalytic converter to improve your vehicle's performance and we offer free catalytic converter testing.
RV and large truck service: All of our automotive services are available on all makes and models, including RVs and large trucks.