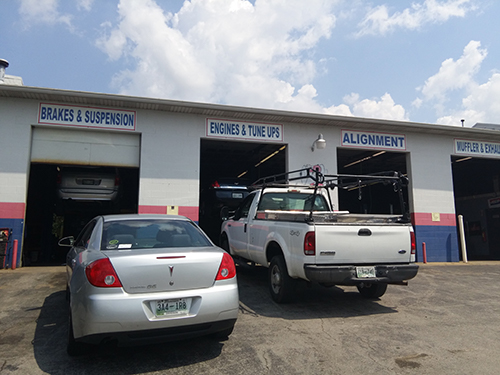 Madison Muffler & Auto Repair offers affordable auto repair services in Madison, TN to get your vehicle working at optimum efficiency and to get you back on the road quickly without emptying your wallet. Our expert technicians have over 50 years of combined experience and work as a team to ensure your auto repair service needs are completely taken care of and any potential problems are identified and addressed.
We personally evaluate all parts and products for ideal quality, dependability and durability, and we are committed to providing these parts and services to you at genuinely reasonable prices. We beat all competitors' prices, and to guarantee your satisfaction, we also offer two-year warranties on all of our automotive repair services. Our common repair services include:
Computer diagnostics: This cutting-edge program is a simple way of identifying problem areas in your car so that we can address them fully.
Engine and transmission: Our technicians are capable of working on all types of engines, however big or small the problem, and we offer full repair and replacement services.
Muffler: We can repair or replace your muffler to tone down your vehicle's noise emissions and make sure it adheres to code.
Exhaust repair: We specialize in exhaust repairs and system work, offering repairs, replacements and modifications to optimize your vehicle's fuel efficiency.
Catalytic converters: Damaged, clogged or broken catalytic converters drastically impair your vehicle's performance, sometimes rendering it completely useless. We can repair or replace your catalytic converter as needed to restore its original performance and dramatically improve your fuel efficiency.
If you're looking for automotive repair shops in Madison, Lakewood, Goodlettsville, Hendersonville, or Green Hill, TN, that won't charge ridiculous rates for standard parts or push services on you that you don't want or need, come to Madison Muffler & Auto Repair. We guarantee quality service at unbeatable prices to give you lasting value. Contact us today at 615-860-2526 to learn more about how we can improve your vehicle's efficiency with our auto repair, muffler shop work, and other automotive services.