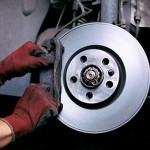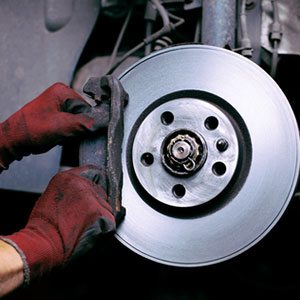 When you apply the brake pedal, brake pads squeeze against your rotors to create friction. This slows your car and helps you avoid collisions. Driving with worn brake pads is a serious safety issue. Not only do they decrease your ability to stop your vehicle, but they can also do a lot of damage to your car's braking system.
Increased Risk Of Collisions
Your car's braking system relies on lots of different parts to work together so that you can slow down and stop in time. When one of those parts breaks down, it can seriously interfere with your ability to control your vehicle and prevent a crash. This can happen for a number of reasons, including if you're driving in heavy traffic or if you have bad brakes. If you do have a problem with your brakes, it's important to get them fixed right away. The risk of collisions is even greater when you are driving with worn brake pads. This is because worn brake pads are unable to create the friction needed to slow down your vehicle properly. This causes your car to have a much slower reaction time, which means you will be more likely to slam the brakes when trying to stop. This is not only dangerous to your vehicle but also to your tires.
Increased Risk Of Damage To Your Car
Driving with worn brakes puts more stress on your rotors and calipers, which can cause them to warp or crack. This could result in costly repairs and reduce your vehicle's braking performance. To explain further in detail, whenever you press the brake pedal, the metal on your brake pad squeezes against the rotors. If these pads are worn, the metal on them can scrape against the rotors, causing a grinding noise. This is called steel-on-steel grinding and can cause serious damage to the rotors in your vehicle. It is a common cause of rotor corrosion and can also be an indicator that your brake pads are about to need replacement.
Increased Risk Of Injuries
When your brakes fail, it increases the risk of serious injuries to yourself and other passengers. Slamming on the brakes can throw you off balance and jerk your body at an angle that may result in head, neck, or brain injuries. You may also suffer injury from other drivers' sudden stops, which can throw you in front of a car and cause severe damages. Even if you are aware of the risks, it is still important to check your brakes periodically. The more time you spend behind the wheel, the greater the chance that your brakes will start to fail and damage your car.